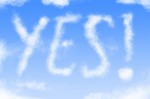 i believe that things are brought to us out of the blue because we need to experience what ever it is.  like when someone told me i should attend a book wirting conference (without even knowing i wanted to write a book), i did and learned a couple of things that i will apply to the rest of my life: 1. shower everything you do in prayer.  2. start everything you do with how can i help others?
i say yes to almost everything- especially when it comes out of the blue.
i went out friday night for our 4th grade parent / teacher welcome back to school party.  i had a few glasses of wine and gabbed with the teachers and other parents.  i loved talking to margot's new teachers.  i got to know them, what they are like, and got a glimpse of their hearts.  it's good for me to know the teachers who are teaching my kids because i have a better meter on how to react to stroies my child comes home with throughout the year.  i can prep myself and my child when i know who the teacher is.
after the lovely parent / teacher party, a group of parents went to a local pub for more chat time and for me hopefully, a little dancing.  i love to dance.  (if i could have a do over, i would have taken hip hop and been a fly girl or a laker girl. after i retired, i would have been a judge on american idol (sounds like paula abul or jlo, but not exactly what i was thinking) and my kids would be on the front row kicking it.)
at the after party, i sat with mom's i knew and a couple i didn't know so well.  one of the mom's and i got to gabbing and she told me she enjoyed my website-which tickled me pink because i never think many people are looking at it.  she did notice there isn't much traffic to the site.  she mentioned that i start mommy blogging.  i have never done that before, but heard mommy bloggers are ruling the world- kind of.  she suggested that i do the red carpet this upcoming week for the final season kick off party for a super hot show.  i love doing red carpets with my husband and being in front of the camera, but haven't thought about being behind the camera.  i do love to write and i do love to gab and i do love the red carpets.  then it clicked- this is one of those things brought to me out of the blue – of course i will do it!
now off to prepare for the night.  a bit of research, finding a cute dress and figuring out how to shoot it- flip cam with microphone?  i love new adventures and trying new things.  i may rock the house or i may be awkward and a bit unpolished, but i am going to give it my all.  stay tuned to see how it pans out.  
be open in your day today.  listen to things that people say to you, especially if they seem a little out of your comfort zone or something you have never thought about doing on your own.  figure out a way to try it, make it work, then go for it!  say, "yes!   i will try it,  i will do my best, and  i will push through whatever has held me back up until now!"  the good stuff comes when we are afraid and do it anyway.  i can't wait to second guess what to say or how to say it, to possibly put my foot in my mouth, or to miss the perfect question.   what i know for sure is, i will embrace the experience,  listen to the lessons, and hopefully get a chance to let loose on the dance floor at the party.
Leave a Reply
You must be logged in to post a comment.