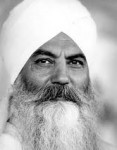 my new thing is to be totally open and ready for every encounter.  i think little messages and gifts are given to us everyday and when we are open to them we can recieve, if we are closed off, we miss them.  so the other day when i was walking fryman canyon (a beautiful 3 mile walk in the los angeles hills) wearing my baby a woman, i have only met a few times, stopped me and said, "i didn't know you walked fryman.  are you interested in doing it with me on wednesdays?"  i said, "sure!"  later i was wondering why she was coming into my life right now.  a few walks later i realized it is because we are on the same path of understanding why we are here and what our life mission is.  when we walk, it is a great time for us to share and support each other.
last week after our wednesday walk, i had an appointment.  i arrived a little early to the appointment, so i got out my starbucks coffee and fruit and began eating.  just about that time i noticed a man walking down the street towards my car.  as he got closer i saw him looking at me.  i smiled and he was touching his third eye (yogi speak) and pointing at me, touching his third eye and pointing at me.  i thought, 'wow, this is going to be interesting"- almost expecting him.  he came up to the passenger side window and started speaking.  i couldn't hear him, so i unlocked the door and threw it open.  he started talking.  i glanced down and saw my purse, money, cell phone all just laying there, but i knew i needed to listen, so i focused back on his face.  he said, "you are so open.  you have and open heart and mind, but you need to focus.  stop telling everyone what you are going to do.  stop telling what you want to do.  you are so open and you are patient, but when you get mad it is too much.  you are too angry.  you must meditate.  he pulled out a little red bead and said hold this and meditate.  he handed it to me.  you must get quiet.  be still.  the project you are working on now is exactly what you should be doing.  stay focused on the project.  you are good enough.  don't listen to the ones that tell you different.  you are ready and you are good enough.  april will be the month that the money comes.  you will have a very good year.  you are ready, but you must focus and you must meditate.  when others come against you, don't listen.  move forward.  you are open.  meditate and stay focused.  you are blessed.  you will be blessed.  april you will see the money."  i said, "thank you.  i heard you and i accept all of it."  i grabbed the 3 dollars i saw laying there and held them up to him.  he said, "are you giving me this becuase you feel you must or are you giving it to me with love so that i may eat something or spend it in good health?  i said, "love."  he took it and i threw the bead into the outside bottom zipper of my purse.     the yogi said, "no!  get it out of there and keep the bead in your wallet.  hold it every time you meditate."
as he spoke the whole time i ate my fruit bowl and shook my head yes like i was watching a movie that was right on target.  nothing strange about it.
when i got out of the car,  i went into my meeting.  i told the gal what happened and she said, "do you meditatie?  do you know how?"  i said, "yes, kind of."  she said, "i teach a meditation class on mondays.  it's free.  you should come."  i said, "of course you do and i will."
nothing is a coincidence.  make a little room to be open to what is coming to you everyday.  when you pay attention, it's pretty amazing.
Leave a Reply
You must be logged in to post a comment.