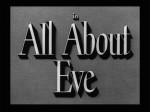 we are having our fifth and final baby.  we had 4 frozen embryos left.  we thawed them out, one survived and put that one into the same surrogate that had our twins.  about 10 days after we did the embryo transfer we got the news we were pregnant!  with only one – that should be a cake walk after having twins.  david, the kids and i were all elated.  we quickly settled into the routine of scheduling the doctor appointments that both our surrogate and i would attend.
in the first trimester they do a nuchal fold test (it is where they measure the back of the neck) along with a couple of other tests.  the doctor came back and said the nuchal fold was kind of thick 2.5mm, but not at the alarming size of 3mm or up.  he said there was a 1 in 50 chance our baby would have down syndrome.  that rattled me a bit, but all of the stories started pouring in: many people heard the same news and it turned out to be nothing or someone had a child with downs and it is a blessing in disguise.  before i went down the path of stressing too much, they scheduled our afp blood test.  that is a test that comes back normal or not normal.  if it comes back normal, your child does not have downs.  ours came back normal.  whew!  such a relief.
back to pregnancy excitement.  we went for a routine 1/2 way through the pregnancy appointment where you see everything, get an awesome 3-D pic and confirm the sex of the baby.  during that appointment, the doctor noticed fluid around the heart, blood in the bowel and that the baby was measuring small.  he said he thinks the baby had parvo which would cause all of these symptoms.  sure enough she did.  our surrogate had gotten fifths disease from her daughter which turns into parvo for a fetus.  the doctor suggested we go to see an infectious disease specialist.
i wasn't worried for that doctor appointment because i read about parvo in fetus's and it isn't that big of a deal.  most extreme case scenario is a complete blood transfusion in utero.  when the infectious disease doctor walked in, he relayed similar information to us.  he said most likely this virus would pass and the baby would feel better soon.  the doctor then sat down picked up the microphone looking instrument, the transducer, and started moving it around on our surrogates belly.  he rolled it around for a bit then he said, "oh my, your baby has a heart defect.  a whole in her heart."  then he rolled around a bit more and said, "oh my.'  at which point he stood up, set down the transducer and said, "parvo is the least of your worries.  you need to see a heart specialist, then come back and see our skeleton specialist.  i am so sorry, but i am not the person you need to be taking to."  after the doctor walked out a genetic specialist escorted my surrogate and i into her office (my husband was out of town shooting a movie).  she shut the door, and informed us that my child had an undiagnosed genetic disorder.  She explained that she would be mildly to severely retarded and most likely would need open heart surgery at 3 months old.  then the genetics counselor said, "would you like to terminate this pregnancy?"
i couldn't speak.  i was unable to catch my breath.  i wasn't sure this was really happening.  i felt disconnected to myself, like i was in a weird fog.  i felt alone, scared and numb.  i just sat silent.  she asked again, "would you like to terminate this pregnancy?"  i said, "i can't breathe".  she wrote the information down about what they had found, her number, and and told me to call when i was ready to talk.  she sent us on our way.
i walked to the car, i got in, began to drive and called dave.  when i heard his voice i pulled over and starting vomiting out what the doctor had said.   i was crying so hard i am sure i wasn't making complete sense.  david calmed me down, told me to get home, and then we would talk about it.
the next week my surrogate, my minister, and i met with the heart specialist.  i asked my minister to come with me for prayer and moral support.  the doctor explained that my daughter had a medium to small whole between the two bottom chambers of her heart.  there was a 50% chance it would heal on it's own by one year of age and a 50% chance she would need open heart surgery at 3 months.  the doctor explained how they would watch her weight gain over the first 3 months.  if she was using all of her energy to breathe and keep her heart beating she would not thrive and they would have to operate.  if she gains weight as she should, we keep an eye on it.  okay…i can handle open heart surgery.  it will be difficult to watch my little peanut be literally ripped open, but if we can fix it, i am in.
the next day my surrogate, my minister and i went to the "best in the nation, maybe best in the world" skeleton specialist.  she came in sat down and got to work.  she informed us that she doesn't like to small talk while she works, but i was welcome to ask any question i wanted.  i didn't.  i just watched her watch my baby.  we sat for 45 minutes. virtually in silence.  then she turned around, set down the transducer and said, "i am sorry.  i see 4 markers in your daughter that alarm me.  when you see one marker you are concerned.  when you see two you are pretty sure there is something major going on, and when you see three…."
i started crying.  she walked over with tears in her eyes, hugged me, and said, "sometimes bad things happened to good people."  then she said, "terminating the pregnancy would be a blessing to your baby daughter and to the existing 4 children you have now that need you.  if you have this child it will be a full time job.  your marriage will be affected, your children will be affected, and your life will become shuttling to doctor and therapy appointments."  i asked, "how long will my baby will live?"  the doctor said, "who knows?  2 days, 9 months, 4 years or 50 years."  i said, "how severe will she be?"  she said at best mildly retarded and looks different to severely retarded and doesn't know you exist."  i felt like my bones were being crushed.  i felt like my lungs had lost their air and my heart was so sad it wasn't sure how to beat.  the doctor began explaining how, "sometimes we are in a position in life we never thought we would be in.  we have to consider things we never thought we would have to consider.  and in these times we realize that nothing is concrete.  no belief is set in stone.  until you are in the actual unimaginable circumstance, where you must face the unimaginable decisions, do you understand this concept.  sometimes the unimaginable decision is the most gracious and beautiful thing you can do."
our baby's head was measuring 2% on the growth curve.  she explained how the head was like a balloon.  it expands because the brain is growing.  the doctor instructed us to come back in two weeks to see if the baby's brain was developing or if it had stopped.
the whole reason we did this last embryo transfer was because i didn't want to throw away or final 4 embryos.  now we have one little girl and all of the specialists are saying to terminate would be the loveliest thing we could do for our baby.  let her go to god now without suffering.
it is funny how you think you feel a certain way so strongly your whole life and all of the sudden it seems you really have no idea; what is good, what is right, what god would really want.  our minister told us that god loves our daughter and would welcome her now or in fifty years.  that god also knows our heart and how much we love her and how we don't want her to suffer, and how we want what is best for her.  how letting her go to god now would be compassionate not only to her, but to the children we already have.  he also explained that god doesn't give people severely retarded children.  he doesn't give people cancer.  he allows life to happen and stands with us through the good and the bad.  he gives us medicine and doctors to stop the cancer and keep humans from suffering.
the other night when dave was home visiting from the movie, we held each other and cried.  dave suggested the name eve for our daughter.
eve.
so sweet, so lovely, so pure.
eve will be coming to our home january 19.
i have no idea what to expect.  will i be able to care for a severely retarded daughter and love my other 4 children that i struggle with now giving enough attention?  will dave book enough jobs to pay for the private schools and all of the medical needs that are coming for eve?
this feels so big.  i am so nervous.  i know when i have a clear picture of what my life is, i can make a game plan for our new family.  but right now i have no idea what to expect.
i ran into a woman yesterday that told me her daughter is sick and struggles so much that she (the mother) is bitter, in hell, and has no extra money for anything but medical bills.  as i listened to this mother i realized that i was born with a happy gene.  in my life through neglect, almost dying, bi polar, periods of financial stress, everything that has come my way couldn't put a dent in my happy gene.
today i am healthy, i am in love, my kids are healthy.  january 19 none of that will change.  it might shift.  i might need more help.  we might be a little tight in our home.  but, i will still be happy.
this life situation has taught me how nothing is set in stone.  how i can not and will not judge other peoples decisions.  how i don't have all of the answers.  none of us do.  we have our little opinions that we think are mighty and strong.  only god is mighty and strong.  only god knows our hearts.
all i can do while i am here is to love and be the best me i can be.  that is what i will do when eve comes home.  i will still have friends over to play cards, dance party with my twins, have date night with dave.  i will figure out how to make it the best it can be.  i know i will be leaning a bit harder on my dear beautiful friends and on my good friend and mentor god.
i would love prayers and middle name suggestions.
god bless you and may we be happy, healthy and strong.
(please read miracle baby for a follow up)
Leave a Reply
You must be logged in to post a comment.